Oh, how we love baked goodies... breads, cookies, cones... we'll take them all! One of our very favorite places is the
German Bakery
in Vacaville. I still remember when my friend Peggie took me there for my birthday lunch many, many years ago. I felt like I was back home in Switzerland. Breads, rolls, croissants all neatly lined up... mhhh, I'm drooling!
Anyways, I took the girls over there today for a snack before ice skating. Looky at this hazelnut twist....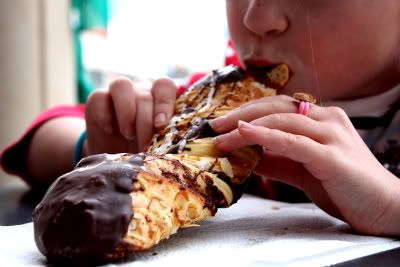 My safe Erina went for a chocolate croissant
Chomp, chomp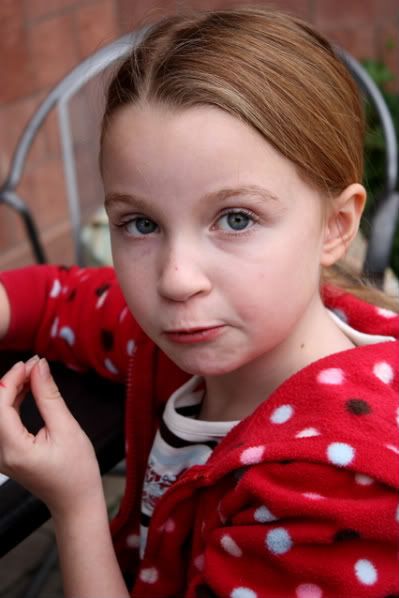 I love the look on Grace's face... I suppose she didn't want a hug.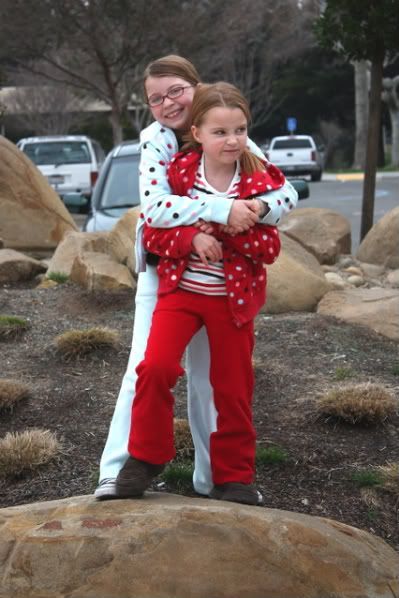 And this is what I got, when I asked for their goofiest faces
Oh, and ice skating was fun. It was a free event for our school and it was BUSY! I didn't bring my camera in since I was on the ice with my girls. We don't go ice skating very often and they still needed my hands to hold them up. But I'm proud to say that both of them took to it easy and were skating on their own by the end of the session.
Now we just have to go more often!